Evening and Weekend Appointments, 24/7 Online Booking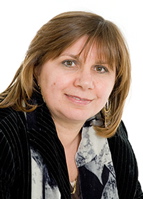 Rapid Psychotherapy
I worked for ten years as a psychotherapist in the NHS  where I was limited to ten sessions and so  learned how to work quickly. Everyone is different, but in the great majority of cases those ten sessions were enough to give people what they needed. By session three or four, you should expect to feel better. The problem may not resolved yet, but you should expect some benefit, and feel confident that things won't get any worse.
Psychotherapy for Anxiety and Depression
I offer psychotherapy for anxiety and depression in Muswell Hill, north London.
If you fear becoming  overwhelmed by anxiety or paralysed by depression, psychotherapy can help. In those situations we often feel that we only have two options – "stiff upper lip" and repressing the feelings, or letting the bad feelings take over. Psychotherapy offers you a third way; a safe space where you can recognise and deal with the bad feelings without letting them overwhelm you. It offers you a way of restoring peace of mind and regaining a sense of control over your life.
I am registered with the Health & Care Professions Council as a clinical psychologist and the British Psychological Society as a psychologist specialising  in psychotherapy, one of only four practitioners in London with that combination of accreditations.
Fitting Your Schedule
My practice is located in Muswell Hill, north London with easy access from central London and unrestricted parking. I offer evening and weekend appointments for those who find it difficult to take time off work, and will do sessions by phone or video conference if that makes things easier for you.  I also accept all major credit cards.
Book a 50 Minute Assessment
If you think that psychotherapy might be the right thing for you, the next step is to book an initial assessment. This gives me the chance to advise you on whether therapy is right for you, and you the chance to assess whether I am someone you would feel comfortable with. You can see and book available appointments 24/7 here.